Special selection Nr. 23
Original Heinemann truffle with Champagne 280g, Heinemann whiskey truffle 300g, fresh Heinemann pralines 240g, marzipan delicacy 145g, cinnamon stars 110g, butter spekulatius 200g, ginger bread 160g, soft prins 130g- Free shipping in Germany!
105.80 EUR
All prices include vat, plus shipping
Postage to an address in Germany is free of charge from a value of 75.00 EUR (without voucher) per package.
1 565 g
Item No: 4723
Packing unit: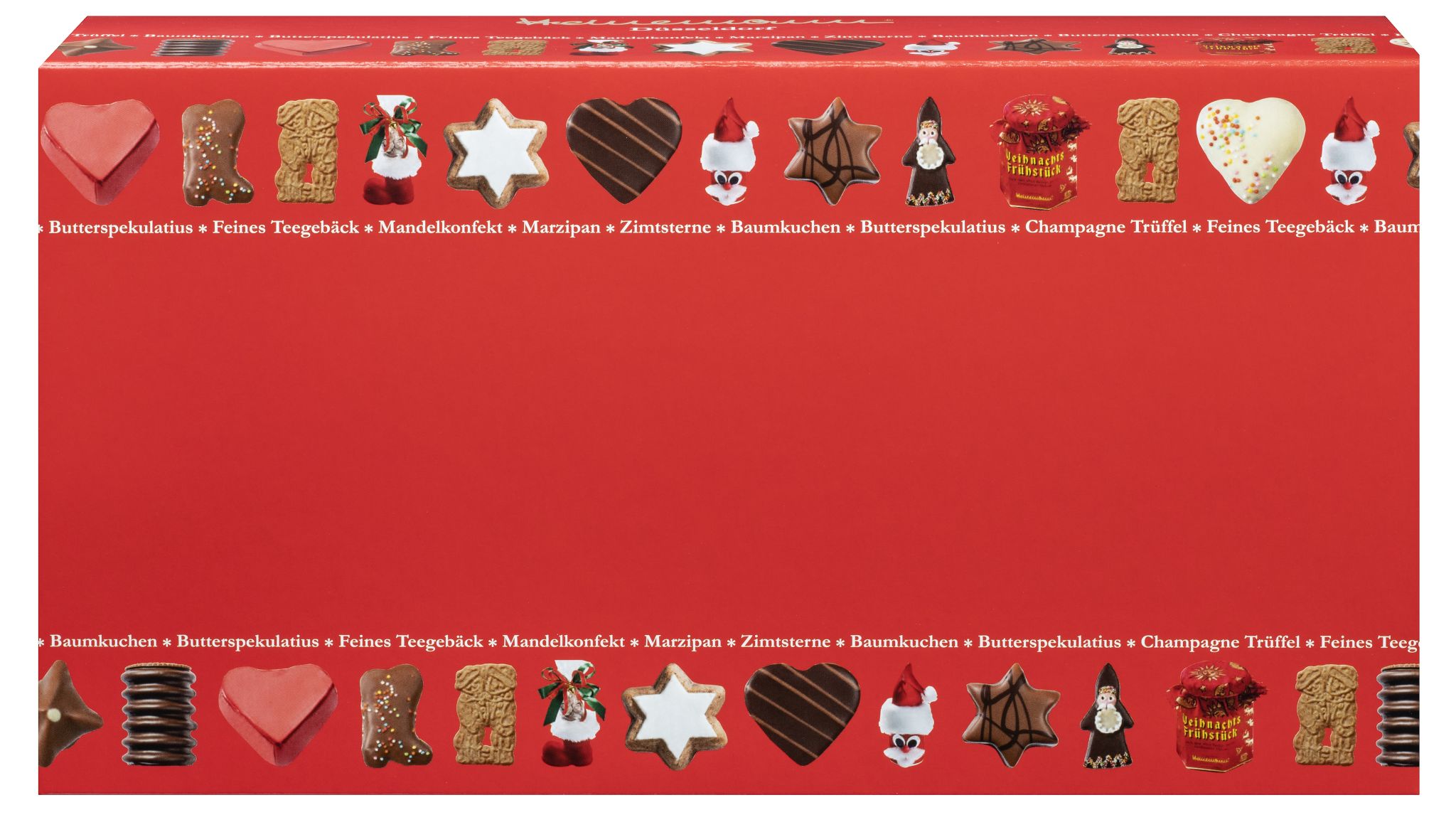 Ingredients
.Champagne Truffles: Milk- chocolate (sugar, cocoa butter, FULL CREAM MILK POWDER, premium cocoa mass, emulsifier, SOY LECITHIN, vanilla)CREAM,BUTTER sugar, dark chocolate,(premium cocoa, sugar ,cocoa butter, emulsifier: SOY LECITHIN, vanilla)alcohol distillates, Champagne (4%), MILK, dextrose, humectant: sorbitol syrup 2)Mixed chocolates: sugar, ALMONDS,cocoa butter,CREAM,BUTTER,HAZELNUTS,FULL CREAM MILK POWDER, premium cocoa ,MILK, glucose syrup, WALNUTS, non-hydrogenated vegetable fat,PISTACHIOS,LACTOSE,orange,raspberries,orangeat,currents,black tea, emulsifier, SOY LECITHIN brandy ,orange, mocca and raspberry liqueur, Jamaica rum, Bourbon vanilla, coffee, sorbitol champagne, humectant: sorbitol syrup. 3) Marzipan Delicacies: ALMONDS (45%); Sugar, (25%) dark chocolate, (premium cocoa, sugar, cocoa butter, emulsifier: SOY LECITHIN, vanilla), water, inverter sugar syrup, ethanol, humectant: sorbitol syrup. 4)Whisky truffles: Sugar, cocoa butter, FULL CREAM MILK POWDER, premium cocoa, whisky (20%),BUTTER, humectant, sorbitol syrup, emulsifier ,SOY LECITHIN, cocoa powder vanilla. 5)Stollen: BUTTER(26%),WHEAT FLOUR, raisins, marzipan(7%),LACTOSE, rum, ALMONDS, orangeat, lemon peel, yeast ,honey, inverter sugar, vanilla, salt ,spices 6)Spicy butter biscuits(spekulatius):WHEAT FLOUR, sugar,BUTTER(24%),salt,vanilla,raising agents, ammonium bicarbonate 7)Leckerli: WHEAT FLOUR,honey,sugar,orangeat,hazelnuts,ALMONDS, lemon peel, cherry snaps,spices,raising agents,ammonium bicarbonate,salt 8)Soft Printen: WHEAT FLOUR,candis sugar,dark chocolate,(premium cocoa,sugar,cocoa butter,emulsifier,SOY LECITHIN,vanilla),ALMONDS,orangeat,,spices, rum,raising agents,ammonium and sodium bicarbonate,humectant,sorbitol syrup
All about shipping:
Tel: 02161 693 250
02161 693 253
Fax: 02161 693 195

Orders:
verkauf@konditorei-heinemann.de

Our entire range is available in our pastry shops.
To the sales outlets